FORGINGS TODAY derives its strength from a pool of its associates who specialize in their own fields. The magazine has professional synergy with them as Media Partner and at times as associate promoter of a project. Here is a brief outline:
As a medium-sized company, Expogroup began its operations in 1996 starting with export-oriented International Trade Exhibitions in the Middle East & Africa. Since then, it has been organizing annual trade fairs in 14 countries within the region itself. Expogroup has also presented several events in emerging markets like CIS, Australia, Latin America & India. The host countries include Kenya, Tanzania, Ethiopia, Uganda, Mozambique, Nigerian and Ghana. By 2020, we should have succeeded in extending our presence in the South & North Africa.
Through face-to-face, hybrid and digital experiences, MCI helps companies and associations to strategically engage and activate their target audiences, building the dedicated online and offline communities they need to strengthen their brands and boost their performance.
An independent, privately held company with headquarters in Geneva, Switzerland we have 64 offices in over 32 countries across Europe, the Americas, Asia-Pacific, India, the Middle East and Africa and deliver projects for clients all over the world. MCI Group drives results with inspiring meetings, events, congresses and association management since 1987.
Reed Tradex is ASEAN's leading exhibition organizer. We are a member of Reed Exhibitions, the world's leading events organizer who creates high profile, targeted industry events where buyers and suppliers come together to do business. Our global portfolio includes over 500 events in 30 countries, serving 43 industry sectors. In Thailand and Vietnam, we organize over 20 strong brands of international exhibitions and conferences. For 31 years, Reed Tradex has been forming circles of business contacts for many industries using unique skills in event strategy, financial control, operations excellence, and integrated marketing communications that can only be excelled through experiences and connections.
Founded in 1978, KAIGO is the pioneer in Taiwan's exhibition industry and is one of the key players in the market.
Representing Messe Duesseldorf and BVV (Trade Fairs Brno) in Taiwan, KAIGO has almost 40 years of experience in developing, selling, marketing and organizing trade events. Headquartered in Taiwan, KAIGO plans globally to help clients prosper in the most ideal markets for their products.
Since its establishment, KAIGO has been facilitating Taiwan's export-orientated industries to enter the international market through participating exhibitions worldwide.
To meet the challenges of the information age, KAIGO started its conference management services in 1997, complementing the synergy of our experienced professionals. In terms of conferences, KAIGO acts as a conference management consultancy for government agencies, academic institutes and trade associations in managing international affairs.
AIFI, established in 1965 was formerly known as AIDFASI. It is the spokesman of the Indian Forging Industry, for about the last four decades. For all these years, it has been headed by leaders of the industry with great vision.
AIFI is actively involved in trade promotion, technology up gradation, collection and dissemination of information. It conducts seminars, training courses and workshops on subjects of interest to forging manufacturers. It also participates in and organizes national and international conventions, business and technical seminars, symposia, conferences, and reinforces this by organizing visits to International Trade Fairs, arranging Buyer-Sellers' Meets with the global players in the forging industry. It also leads trade delegations abroad to participate in International Trade Fairs organized in the various countries, besides providing information on such Trade Fairs etc. on its website well in advance, to facilitate proper planning by its members.
AIFI has strong linkages with counterpart forging associations in the world e.g. in USA, Europe, Japan, China and other countries. Similarly, delegations are invited/sent abroad on a reciprocal basis. Besides this, it is also a member of ForgeNet – a Network of Worldwide Forging Associations in order to have an effective exchange of ideas between domestic and global manufacturers.
AIFI is also engaged in strengthening the database/information base of its members through dissemination of trade and other information at home and abroad on a wide scale on business opportunities (prices of critical inputs etc.), technological and other developments in the Indian forging industry through different media like the Forging Directory, News Digest, FOCUS and an informative website.
Established in 1992, Convergence India expo is India's leading communications, broadcast, IT and technology show, showcasing the latest trends and technologies in telecom, broadcast, cable and satellite, internet of things, broadband, cloud & big data, mobile devices & accessories, film & radio, content creation, content management and delivery.
The expos organised by Convergence India are the complete platform to deliberate and engage with international business gurus, telecom and broadcasting czars, leaders from IT & internet, electronics, media, entertainment, communications, broadcast, cable & satellite, fibre, cloud, VAS verticals.
Udan Media is a renowned name amongst the premier business houses of India through exhibitions & industrial trade fair creating new milestone step by step. The organization is known for its dedicated and committed efforts in providing a strong platform to the entrepreneurs across the country and overseas. Its objective is to uplift the SMEs & Corporates by providing them a common platform to showcase their product, get an exposure to new technology and become competitive to face the new global challenges.
Udan Media & Communications strongly believes in commitment and relationship built during various events. In very short span sincerity towards client's trusting has led to remarkable growth and o opportunity to innovate fresh concepts and ideas to enhance the overall experience for its clients.
The company is the subsidiary of Deutsche Messe (DMAG) representing client interests in China. With years of exploration and development in Chinese market, Hannover Fairs has obtained quite a lot experience in successfully running top-level international fairs as well as has established a good relationship with Chinese associations and institutes, which paves the grounds for its further achievements.
Guangzhou Julang was established in 1996 located in Guangzhou which is the trade center city of China. Julang was approved to hold professional exhibition by the people's government of China .It is also one of the reputable specialized exhibition companies with rich experience in China. The aim of the company is to promote the commercial cooperation between domestic and foreign enterprises and as a bridge of enterprises between product and sales. Julang successfully held tens of international exhibitions and achieved fruitful accomplishments.
Reed Triune Exhibitions (RTX) is the result of collaboration between Reed Exhibitions India (RXI), the Indian branch of the leading Exhibitions group in the world- Reed Exhibitions, and Triune Exhibitors Pvt Ltd (TEPL), which is one of the most prominent companies for industrial exhibitions in India. RTX has a consolidated experience of over 50 years in the field of industrial exhibitions, and has provided dedicated platforms for display of innovation and technology in the fields of machine tools, engineering and industrial sub-contracting.
RTX has rapidly grown and established its identity as an intermediary among various industries, by providing a platform which brings together solutions for the challenges of today. The biggest exhibition of RTX as of today is the Asian Machine Tool Exhibition (AMTEX), which poses as a platform dedicated to the machine tool and engineering sectors.
Guangzhou Ruihong Exhibition Service Co., Ltd. was founded in 2007 and is a member of the Hong Kong New International Exhibition Co. Ltd. The company has a group of vibrant high quality talent to forge ahead. Company upholds unity, pioneering, truth-seeking, dedication and innovation as the enterprise spirit. It adheres to professional, international development direction, follows market oriented policies and focuses on customer needs to improve customer service.
CMR has evolved out of the experiences of its founders in its various industrial and market research organizations. In its long journey it finally evolved into an industrial consulting organization with a large number of market research and industrial consultancy assignments to its credit earned through the wide and long experience of the professionals constituting the core team.
The spectrum of services rendered by CMR includes:
Market Survey and Demand Analysis
Marketing Strategy Formulation
Techno-Economic Feasibility Analysis
Corporate Counseling
Location Selection for New Projects
Materials Survey, Planning and Procurement
Revaluation of Assets
Rehabilitation Programs for Sick Units
Area & Sub-Sectoral Studies including Regional Development through Industries
Technology Status Evaluation
Country Sector Survey in the areas of Industrial and Agricultural Sectors
CII works to create and sustain an environment conducive to the growth of industry in India, partnering industry and government alike through advisory and consultative processes.
CII is a non-government, not-for-profit, industry-led and industry-managed organization, playing a proactive role in India's development process. Founded over 118 years ago, India's premier business association has over 7100 members, from the private as well as public sectors, including SMEs and MNCs, and an indirect membership of over 90,000 enterprises from around 257 national and regional sectoral industry bodies.
With 63 offices, including 10 Centres of Excellence, in India, and 7 overseas offices in Australia, China, Egypt, France, Singapore, UK, and USA, as well as institutional partnerships with 224 counterpart organizations in 90 countries, CII serves as a reference point for Indian industry and the international business community. It organizes trade Fairs like 'AutoMach' which have huge participation by engineering industry.
SIAM is the apex Industry body representing 46 leading vehicle and vehicular engine manufacturers in India.It is a channel of communication for the Automobile Industry with the Government, National and International organisations. The Society works closely withy all the concerned stake holders and actively participates in formulation of rules, regulations and policies related to the Automobile Industry.
SIAM provides a window to the Indian Automobile industry and aims to enhance exchanges and expand trade and technical cooperation between the Automotive Industry and its international counterparts. With its regular and continuous interaction with international bodies and organizations it aims to facilitate up gradation of technical capabilities of the Indian Industry to match the best practice worldwide.
SIAM also interacts with worldwide experts to assess the global trends and developments shaping the Automotive Industry. It has been actively pursuing issues like Frontier Technologies viz. Telematics: Promotion of Alternative Fuels including Hydrogen Energy for automotive use through cell vehicles and Harmonisation of Safety and Emission Standards etc.
Dissemination of information is an integral part of SIAM'S activities, which it does through various publications, reports, seminars and conferences. SIAM organizes the biennial Auto Expo series of trade fairs in co-operation with Confederation of Indian Industry (CII) and Automotive Component Manufacturers Association of India (ACMA).

HMFI, a wholly owned subsidiary of HM Global GmbH, the Joint Venture Company between Deutsche Messe AG, Germany and Fiera Milano S.p.A., Italy.
The leading trade fair organizers from Germany and Italy have now entered the Indian market, to bring world class trade fairs for Indian and International enterprises.
The Deutsche Messe group has subsidiaries not only in Europe but also in USA, Turkey, China and Australia.
The emphasis continues to be on flagship international trade fairs for capital goods, run by Deutsche Messe in Hannover. The aim of these tradeshows is to represent the latest markets and highlight international market trends. They are also a forum for application-oriented demonstrations of the latest technology, as well as new launches of cutting edge technologies and presentations of the latest research findings.
Organizing international trade fairs in India jointly with Deutsche Messe and Fiera Milano to help global enterprises enter Indian market.
Promoting in India trade fairs organized by Deutsche Messe and Fiera Milano world over and assist Indian industries to participate in these fairs to tap the export markets.
To represent overseas industry organizations and trade promotion agencies in India.
Offering support to Deutsche Messe in marketing the Indian Industrial Fairs to overseas trade fair organizers.
To deliver international class services to exhibitors, visitors and stake holders.
Representing the German State of Niedersachsen.
Hiven is one of the world's leading event organizers. Its core business is holding leading international exhibitions in cities like Beijing and Shanghai in China. Since its establishment, Hiven Expo has 9-year growth tractor. The areas of operation include iron and steel, nonferrous metals, chemicals, electric power, machinery, building materials, household and other fields.
Through years of improvement, Hiven Company has developed into a sophisticated exhibition organizer with a sound organizational structure, a clear division of labor departments and super team working abilities. It will now be more focused on building first-class exhibition brand, actively expand the convention and trade show businesses at home and abroad, adhere to customer-oriented, along the international, professional, brand development direction for the majority of exhibitors and professional buyers to provide high-quality, professional and complete exhibition service.
 Duxes is a joint venture and an industry leader committed to providing professional business and  management consulting services to enterprises in China with both foreign and local investments, as      well as to international businesses that intend or plan to enter the Chinese market.
Duxes' core service is to develop and organize industrial and functional events, like summits, forums, seminars, workshops, master courses, and internal training. These events gather business leaders from around the world to explore strategic and policy issues that are critical for the operation of their businesses in China.
Additionally, Duxes provides industry analysis and business management consulting to help our clients further their industry understanding and enhance their management efficiency in various functional areas and industries, such as equipment manufacturing, healthcare, finance, food & agriculture, green, legal, and more.
Established in April 2003 with a group of people experienced at fair organization sector, Expotim has set customer satisfaction as its primary principle and has, to this end, formed a structure based on sector-specific foundations.
Expotim, which is authorized by the Undersecretariat of Foreign Trade of Turkish Prime Ministry with A-Class license to organize exhibitions abroad, has six different sector-specific groups of Fashion, Machine, Building, Leather and Shoe, Home Textile and Automotive, as well as an African fairs group in order to organize Turkish Export Products fairs.
The company's sector-specific structure is supported with specialized service departments, thereby customer-centered system contribute to both customer satisfaction. The score of exhibitions organized successfully so far are a result of this system. "Your Business, Our World" is Expotim motto.
An off-shoot of Arkey Technical Training & Research Institute is dedicated to training for Foundry, Forge, and Welding and Construction Industry. Every year, it conducts 10 to 12 programmes connected with the foundry and forge industry.
The vision is to establish a trend-setting institute and resource centre to impart knowledge and state-of-the-art skills to professionals in the engineering industry.
Training Courses in Foundry & Forge Technology include In-House Training Programmes, Refresher Courses and Foundry Audits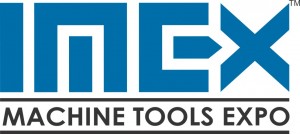 ITEI creates marketplaces for business through the organisation of trade exhibitions and conferences in India. The company is a fast-growing part of the Group. They help companies to build their business in India.A part of the ITE GROUP PLC UK, with 30 offices worldwide, it organizes over 230 leading trade exhibitions and conferences each year, in 21 countries, including specialized exhibitions in Mining and Metallurgy, Metals, Oil and Gas, Industrial and Manufacturing, Power and Energy, Building and Construction, among others. ITEI has ambitious growth plans of expanding its existing events and launching new events that will provide business opportunities for India's growing industries.
ITE Group plc is one of the world's leading organizers of international trade exhibitions and conferences and specializes in organising events in growing and developing markets. ITE organizes over 250 exhibitions and conferences each year in 15 countries. In 2015, ITE sold over 800,000 square meters of exhibition space to companies who understand the benefits of doing business face-to-face.
ITE was established in 1991 when its founders launched a series of trade exhibitions in Russia and the CIS with the primary objective of promoting trade opportunities these new market economies. Today, these markets remain an area of considerable strength for the group and ITE has a comprehensive office network and event portfolio in countries such as Russia, Ukraine, Kazakhstan, Azerbaijan, India, Turkey and Uzbekistan. It is a member of the global association for the exhibition industry – UFI and more than 50 ITE events have been awarded with the status: UFI Approved.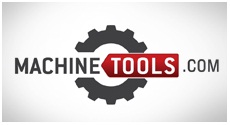 In 1999, MachineTools.com Founder and CEO Stuart Carlin was running a machine listing fax  service when he realized that the internet was quickly becoming the best and fastest way to  connect buyers and sellers. The day his office burned down (true story), he decided that it was  time to realize that vision. With master developer Joe Qin, he created an international on-line  marketplace to buy and sell machines and tooling.
The idea caught on and soon MachineTools.com was the most highly trafficked site of its kind in the world. The company has continued to innovate, adding the industry's first mobile site in 2007, and, in 2015, an iPhone/iPad app, along with constant updates and upgrades based on user feedback.
The 2015 launch of the new MachineTools.com continues the tradition of constant improvement with a 199,000+ model research database, the only one of its kind in the world, and an upgraded user interface – better, faster, easier.
The corporate goal of the company is, very simply, to provide more machine and tooling choices to their users and more leads to the sellers than any other machinery marketplace in the world on an easy-to-use platform with great customer support.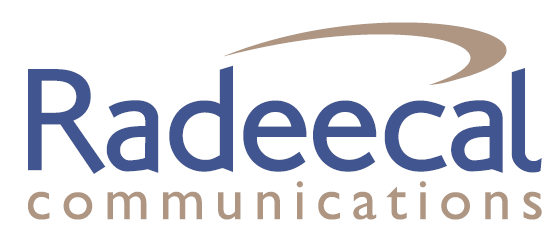 Radeecal Communications, promoted by a team of marketing and finance professionals, is a one stop shop for total communication solutions, catering to the communication needs of Corporate Clientele. It is best known for the creative approach to communication across a wide range of media, including Events (Exhibitions and Conferences), Promotions, Marketing & Advertising.
The methodology for the planning and implementation of communication exercises is based on Structured Communication Strategies. Keeping the audience of the Campaign in focus, in tandem with the communication goals to be achieved.
Radeecal Communications specializes in conceptualizing, planning, organizing/managing Industry Specific Events in tandem with various Associations and Industry leaders. The objective is to create a neutral platform for the players of the Industry to assemble under one roof, share information and knowledge, both technical and trade oriented, understand the market dynamics – existing and future (short term, mid-term and in the long term) and thrash out the issues and come to conclusions that shall benefit the Industry as a whole.
Steelworld, a part of Chandekar Business Media Pvt. Ltd, is a professional information and consultancy portal providing complete overview of the Global Iron and Steel Industry. In today's fast paced cyber world and absolute professionalism, it keeps you updated about the industry. With facilities like monthly E-magazine, customized reports, special reportage and trade shows; its aim is to provide total desktop reference. 'Steel Careers', 'Trade Exchange' and 'Industry Research' are their special paid features that offer recruitment opportunities, trading products and a reliable decision-making tool.
Information provided is on various aspects of the industry such as segment, region, products etc. and is continuously updated. It provides comprehensive, strategic, research oriented special reports specifically to the needs of companies entering into new markets.
KTF is a leading Event Company of South Korea. For more than 20 years KTF has been organising specialised trade exhibitions in areas like Fastener & Wire, Die Casting & Foundry, Automobile & Machine Parts, Press & Forging and Tube/Pipe.
Organized by KTF, Korea Metal Week is a key event for the machinery industry professional. It aims to bring in advanced metal technologies and equipments to meet the huge demand of Korean changing machinery market. It draws about 400 exhibitors and 30,000 professional buyers.
Year by year Korea's Global Competitiveness has been growing in industry such as Machinery, Automobile, Shipbuilding and Aviation. Korea Metal Week provides an opportunity to tap latest technology, expand distribution channel and strengthen business network.
The 1º National Seminar of Forging was born, in 1982, from a pioneering initiative of both professors Lirio Schaeffer and Paulo Nelson Regner, from the Engineering Metallurgy Department of Engineering School of Federal University of Rio Grande do Sul (Departamento de Engenharia Metalurgia da Escola de Engenharia da Universidade Federal do Rio Grande do Sul – UFRGS). The first one recently arrived from Germany where he finished his doctorate, took in UFRGS with plein dedication the coordination of the Metal Sheet Forming Laboratory. The second one, a part-time professor accumulated also in the industry as CEO of the Albarus S.A. – Indústria e Comércio.
From these two realities came out the idea of create a permanent forum for discussion which, joining the knowledge generated in the academia with the practical experience of the industry could contribute to the improvement of both and to the scientific and technological development in Brazil.
It has now culminated into large event organizer with regular seminars and conferences which include International Forging Conference, National Sheet Forming Conference, International Sheet Metal Forming Conference, International Powder Metallurgy Conference and International Conference on Materials and Processes for Renewable Energy.
MCI is an independent, global association, communications and event Management Company. Their combined expertise enables them to offer strategy, creativity and execution in the field of association management (AMC), congress and exhibition (PCO), live communication, meetings, events and incentives and performance improvement programmes.
Since 1987, MCI has been creating events, incentives, congresses and exhibitions and managing associations. They partner with brands, companies and associations in various industry sectors as well as with governments.
With offices in Berlin, Munich and Stuttgart, MCI in Germany is well positioned to support association or company with any strategic or operational objective.
MetalSpain is a industrial magazine specialising in foundry and heat treatment sectors of engineering industry. The magazine is published from Spain, Mexico, Latin America, USA and other more than 40 countries. The magazines are published in Spanish and English.
The company is based in Madrid, Spain. The other major activity of the company is to organise events like exhibitions, seminar and conferences. The Company is in the business since 1991. MetalSpain at present is organising various congresses in Spain, Mexico, USA and India on Heat Treatment, Foundry, Die Casting and Surface Treatment.
Grow Exhibitions is the largest trade exhibitions organizer in Africa that hosts 14 trade events in 11 African countries per annum. They feel that exhibitions are an investment with quick returns for any organization. Participation in trade events to generate important business leads and close deals within the event itself. Major annual trade exhibitions organized and marketed by Grow Exhibitions include Tanzania Trade Show, Medint Tanzania, Buildint Tanzania, Kenya Trade Show, Medint Kenya, Buildint Kenya, Kenya Industrial Show, West Africa Health, CISILE China.
HITEX has been in the forefront for conducting and facilitating global events, exhibitions and conventions across industry verticals for over a decade now. Spread over 50 acres, it has 3 air-conditioned exhibition halls of area 3500 sqm each and another 10,000sqm in the pipeline.
It is a one-stop resource for exhibitions, trade shows, corporate events, conferences including food and beverages, hotel bookings and all aspects of onsite management.
HITEX has flexible and versatile space to meet the needs of your business. Its modern facilities and advanced technological capabilities, unique flexibility of services are eminently suitable for conducting large shows.
Formerly known as the American Society for Metals, it is a professional organisation for material scientists and engineers working with metals and materials. Other activities of the organization include conducting conferences, workshops and exhibitions in materials processing, material application engineering, heat treatment, equipment, instrumentation and process controls, etc.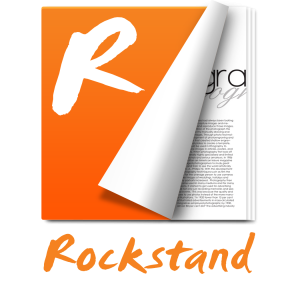 Rockstand is a free eBook and eMagazine buying and reading application available on Android, iOS and Windows platform. It has an innovative with easy to use navigation, simple user interface and a simple buying platform. Now you can also make payment for your favourite eBook / eMagazine from Airtel, Vodafone and Idea SIM balance through our Operator Billing Facility.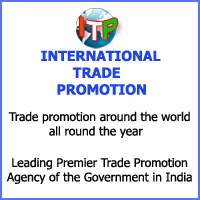 ITP is synonymous with the country's trade promotion around the world all round the year. ITP, a leading premier trade promotion agency of the Government of India provides a broad spectrum of services to trade and industry. A mission that finds expression in the successful organisation of trade exhibitions in India and abroad, buyer-seller meets promotion through department stores, contact promotion and product development programmes apart from dissemination of information on products and markets.
Messe Frankfurt supports exhibitors by opening up international markets for their products. As one of the world's leading trade show organisers, Messe serve its customers locally in more than 160 countries around the globe. Before, during and after the trade fair, they are attentive hosts who take excellent care of our exhibitors, visitors and guests – everywhere in the world.
HTcourses is an academy for continuing education of heat treatment professionals. We help Heat treatment professionals gain specialized knowledge of heat treatment processes. The specialized industry focused training helps heat treatment professionals to improve their processes, quality of heat treatment, reduce rejections and rework costs, improve customer satisfaction and enhance their career prospects. HTcourses offers online courses, classroom training courses and tailor-made in-house training programs which are conducted by world renowned expert trainers.
FIA is the trade association representing the interests of the North American forging industry, covering all processes – impression die, open die, rolled ring; custom, catalog and captive producers; ferrous and non-ferrous. Our members are companies manufacturing approximately 75% of the volume of custom forgings produced in the US, Canada and Mexico.

Tool and Gauge Manufacturers Association of India [TAGMA-INDIA] is an all India association of the Tooling Industry, established in the year 1990 with Registered Office in Bangalore, Secretariat in Mumbai and Chapters in Pune and Coimbatore. It has 528 companies as its members. It serves as a forum for the Indian Tool Room & Die and Mould Industry whose activity involves design, sales or manufacture of dies for pressing, stamping, punching and forming; injection and compression moulds; die casting dies; patterns and pattern equipment; jigs and fixtures; standard tooling components; CAD/CAM; rapid prototyping; gauges; precision machining; special machines and related products.
Federation of Indian Chambers of Commerce and Industry (FICCI) Established in 1927, FICCI, a non-government, not-for-profit organisation, is the voice of India's business and industry. From influencing policy to encouraging debate, engaging with policy makers and civil society, FICCI articulates the views and concerns of industry. It serves its members from the Indian private and public corporate sectors and multinational companies, drawing its strength from diverse regional chambers of commerce and industry across states, reaching out to over 2,50,000 companies.

"Expolink Fairs" is an international online events agency, whose focus is to help companies develop their business into new fast developing and strategic markets. Our aim is to facilitate the development in the Exhibition Industry, to promote the exchange of information and to create a mutual and beneficial competition within the industry.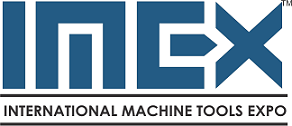 International Trade and Exhibitions India (ITEI), a part of the ITE GROUP PLC UK, launches 12th edition of IMEX 2017 (Mumbai – India) annual B2B exhibition & conference on Latest Machine Tools & Allied Products! IMEX 2017 – Mumbai, scheduled during September 8 – 10, 2017 at Bombay Exhibition Centre, Mumbai, India.
IMEX – has been instrumental in driving growth of Indian Machine Tools Industry and its key emphasis on showcasing the Technology Advancement, New Innovations in Machine Tools Industry.
Steel Group is serving to steel industry as one of the leading information and networking platforms. It organizes focused conferences for steel industry. Steel Group was formed in the year 2010 by Mr. Ajay Tambe who is the Founder & the CEO.
Steelgroup.co.in organizes 3-4 conferences every year along with the Automotive Steel Summit which was initiated to create a good networking and trade platform for Steel makers to automobile manufacturers. Galvanizing Coating & Profiling (GCP) Summit which was started in 2013 has now reached to its 5th edition.
Apart from the conferences, Steel Group make its members and subscribers updated with the e-newsletters and current affairs in steel industry which is being circulated to over 15,000 industry professionals.
Confederation of Chinese Metalforming Industry (CCMI) is an unique national organization in Chinese forging, stamping and fabricating industries. Its membership consists of forging, stamping and fabricating enterprises, research and project planning institutes, as well as universities, metal forming equipment manufacturers, material suppliers and other enterprises or organizations related to the metal forming field.
In order to support exhibition organizers across the world and for finding potential exhibitors for their upcoming exhibitions, Bright Exhibitions Co. was formed by a strong and experienced team composed of technical affairs, customs, transportation, booth construction and tour and travel experts. Bright Exhibitions organises exhibitions, serving the exhibitors and professionals from the industry and is committed to building an efficient communications platform for the exhibitor around the globe.
Messe Frankfurt is the world's largest trade fair, congress and event organiser with its own exhibition grounds. The Group employs more than 2,300 people at around 30 locations around the globe. In 2016, Messe Frankfurt organised no fewer than 417 trade fairs, congresses and other events for its customers. These events are "touchpoints" for the sectors, bringing together supply and demand, business partners and customers, and trends and markets.
Arabian German Exhibitions & Publishing SAE. AGEX is a premium event organizer designed to help you expand your market share in the Middle East and Gulf Area. Our events will equip you with the knowledge, skill, and tools needed to boost your business, open new horizons to better brand positioning nationally and globally.
Established in 1986, CIEC Exhibition Company Limited is a whole-owned subsidiary of CIEC. The year 2015 witnesses the new look of CIEC Exhibition Company Limited after its combination with CIEC Overseas Exhibition Company Limited and the business restructure afterwards. The new CIEC Exhibition Company Limited, while continuing its traditional exhibition organization business, starts to take on the overseas business from the original CIEC Overseas Exhibition Company Limited. With the win-win cooperation and complementarities between the domestic and foreign exhibition business, the new CIEC Exhibition Company Limited has laid a solid foundation to pursue constant and stable development and new progress.
K and D's journey began in the year 1997 which added a new dimension to the trade and business of Indian industry through exhibitions and industrial trade fairs. The event management & industrial exhibitions organizing business is always considered as an investment at K and D. The Company has a rich experience that evidently speaks about the value it has delivered to the clients in the form of business generated through its exhibitions which is reflected through over 62.78% repeat participation from its clients. Blend of personalized quality service along with cost effectiveness and value maximization is always ensured.
TAFCON emerged in 1990 as vertical and horizontal trade show professionals, with a difference. Today, as specialists in the spheres of visualising and organising focused trade fairs on specific subjects, TAFCON continues to grow, improve and empower its services for Trade Fair development. TAFCON over the last 25 years, has organised total of 107 International Exhibitions and Conferences on various specialized subjects namely mining, minerals & metals; materials engineering technology; environment; packaging; printing; paper; beauty; lifestyle; tot teen & mom; education; medical & healthcare; poultry, dairy & food technology; travel & tourism; heat treat; surface engineering, coating & paint; and many more. Some of these are truly global standard events leaving benchmark in the country.