Forgings Today is governed by Editorial Board which formulates policies, constructs frame work for execution, decides the broad content categories and helps in forging national and international linkages.
The Editorial Board is constituted of mainly mechanical, electrical and chemical engineers. The key members are:
 Mr R.K.Jain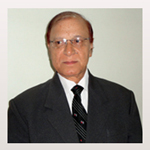 Mr. R.K.Jain is a Graduate in Mechanical Engineering from BITS Pilani and a Post Graduate in Business Management with over 30 years of experience in industry, consulting, data bases and publishing. In the area of data systems and publishing he has contributed to the following areas:
Industrial Data System, both on print and electronic media, containing over 1000 tables covering industrial and economic data at both macro and micro levels.
Management Research Publications in the form of books and journals
Mailerdisk – Communication details of over 5000 engineering units on floppy diskettes
180 Forging Units – Technical Capabilities and Corporate Profiles: Details of 180 forging units in book form – A reference book for engineering units now available on Electronic Media in the form of Data CD.
400 Ferrous Foundries – Technical Capabilities and Corporate Profiles: Details of 400 steel and cast iron casting units in book form – running into second edition.
Market Forecast and Indicators for more than 300 products, a comprehensive analysis of a large number of industrial products in terms of their existing status and future demand.
A comprehensive Research Report on Automobile Industry indicating present status, future potential and challenges.
Prafull Sharadchandra Mokashi

Mr Mokashi is Secretary General of Association of Indian Forging industry [AIFI]. A science graduate from Pune University, Mr Mokashi has played a significant part in the hugely successful International Forging Congress – IFC2011 – at Hyderabad, India between 13th and 15th November 2011. Earlier, he was instrumental in mounting a large delegation of 52 participants to the 3rd Asiaforge at Shanghai, China during September 2011. As Executive Secretary of the Indo-American Chamber of Commerce, Pune, he successfully arranged business meets for more than 250 visiting American companies.
K.L.Girdhar

Mr Girdhar is B Tech. in Chemical Technology from IIT,Delhi. He specializes in Production Planning, R & D, Operations, Process Design, Installation and Project Execution.He has been instrumental in developing heat treatment chemicals and processes for gas generation and forging plants.